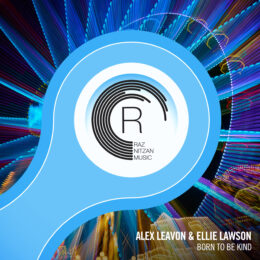 OUTNOW
Alex Leavon & Ellie Lawson…
Label:
https://raznitzan.lnk.to/BornToBeKind
Next up on RNM, the home of Vocal Trance, Alex Leavon & Ellie Lawson combine with 'Born To Be Kind'. Vocal Trance at its finest.
Enjoy and PLAY LOUD!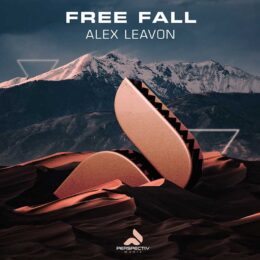 OUTNOW
Opening with an insistent groove and a deep synth bass riff with epic riser sounds, hypnotic melodic arp lines comes in, which grow on top of the beat towards a spellbinding breakdown.
He then introduces Indy-infused vocal rises up just before reaching this point in time where we can hear hearts wrenching out cry for help – which brings about more layers into play, including piano chords enhancing its melancholic theme even further as well!
Followed by a deep driving bass and stomping percussion, give way to a stirring lead melody, which carries us into suspense throughout the buildup.
A highly energetic drop, the melody fuses perfectly with layers of high-energy synth.
This track will ignite your spirit within like no other has done before- whether it be from dark times or happy memories alike–and blast you away.
With this trance jewel, you'll have just to Sit back and let your mind fly free with Alex Leavon as he takes on a new journey that will leave those spirits burning bright.
So sit back and just enjoy the ride.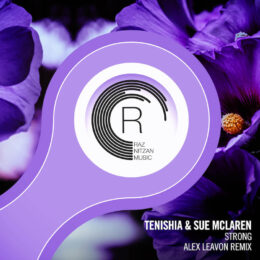 RELEASED
Tenishia & Sue McLaren –…
Next up on RNM, the home of Vocal Trance, Alex Leavon is on call for remix duties of Tenishia & Sue McLaren's EPIC vocal journey 'Strong'. Vocal Trance at its finest.
Enjoy and PLAY LOUD!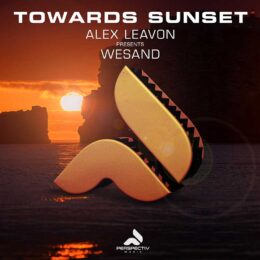 RELEASED
Alex Leavon is dropping us an almighty tune under his progressive marked alias "WESAND".
"Towards Sunset" is Bringing positivity and optimism with feel-good high energy.
The track opens with a driving groove of deep bass hooks, and heartfelt melodic plucks, pushing the track into melodic house territories.
The breakdown slows down into something sacred as the beautiful vocal emerges, enhanced by a guitar.
With its driving energy, the buildup carries you effortlessly to an Astonishing joyful and powerful layered synths drop, catchy and emotionally stirring, like being kissed by the sun at Sunset.
Whether you're looking for a summertime anthem or a feel-good tune to brighten your day, "Towards Sunset" is sure to deliver.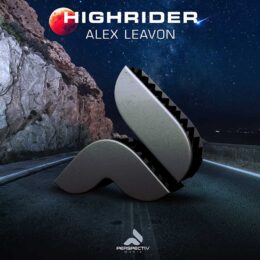 RELEASED
German Producer Alex Leavon's last releases have been riding high. He returns on PerspectiV Music with a brilliant progressive whopper, "Highrider."
Opening with a hypnotic groove, deep driving bass line, and fluttering ethereal vocal chops that go hand in hand with fluttering soaring synths, that all work together to create an uplifting yet melancholic vibe.
That's what a breakdown is all about, an emotional melody enhanced by a beautiful piano and lush pads leading the build-up, ascending bass chords, and an arpeggiated riff sitting on top.
The drop will get the feels going with a gorgeous high-octane lead salvo and a huge synth line that is just too beautiful for words.
"Highrider" is another top-notch release from Alex Leavon, and we can't wait to hear what he has in store for us next.
So sit back and just enjoy the ride.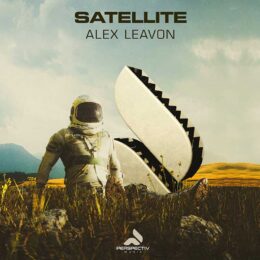 RELEASED
On PerspectiV Music, we love to take you on a journey.
And German Producer Alex Leavon will do it, with his latest production, "Satellite," a voyage direction space.
Right from the liftoff, this journey begins on high velocities with the pumping beat and a contagious bass groove.
From nowhere, the energy begins to rise. Layers of hi-energy arpeggios and stabs lead this vibe into an interstellar breakdown.
Like a satellite in the black sky, the hypnotizing vocal blessed by the synth melody embodies your dreams about things way beyond this atmosphere.
As the flares caused by sun storms, every growing massive lead riffs coming in, blasting and blasting the uplifting energy, crescendo before exploding into the drop with an intense burst of euphoria, all elements together, like a cosmic connection, revolving around this riveting lead melody.
With "Satellite," Alex Leavon delivers us a track with all the elements to ignite the fire within Pure Trance.
The earth is only a satellite of the sun..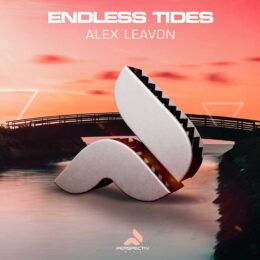 After the massive success of his latest release, German producer Alex Leavon stays on target with this enormous release on PerspectiV Music, "Endless Tides."
"Endless Tides" is a treasure that will invite you to re-awaken all your senses!
Striking straight with a blasting bassline sublimed by a stellar atmosphere throughout high octaves plucks and suspenseful FX's.
The breakdown, supercharged in emotion with heavenly vocal hooks and sparkling arpeggios, carrying you up in an expectant euphoria that grows in the buildup-up.
Once all your senses are awake & emotion fuelled, you'll be ready for this loaded Epic drop.
Brimming with energy, the melody of supercharged soaring leads will hook you and never let go of these senses till the "Endless Tides".
So Sit back and just enjoy the ride.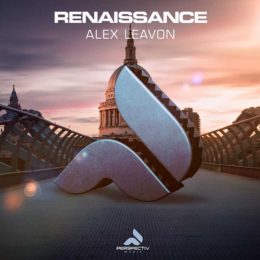 While the spirit of the Renaissance ultimately took many forms, Alex Leavon showcases us once again is the ability to vehicle a truly emotional masterpiece with "Renaissance".
"Renaissance" is an excelly riotous trance tune.
Striking a perfect balance between subtle swirling basslines, unyielding synth melodies, and a solid rhythm section drops into this hypnotizing voices & piano breakdown.
When the leads hit, the energy grows right on the spot when the drop shows the true power of creative freedom in equal measure.
This masterpiece will get Trance fans to take a deep breath and embrace the wonder all around them.
So Sit back and just enjoy the ride.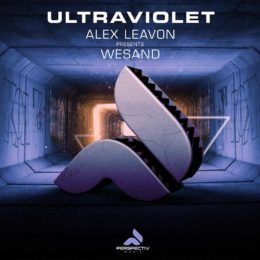 Craving for a bursting progressive ride?
We have here; on PerspectiV, exactly what you need, the new progressive roller of WeSand, "Ultraviolet"
"Ultraviolet" is a pumping progressive trance gem, a perfect blend of dark and light, influenced by some of the classic prog trademarks sounds.
A powerful driving underground groove with woody bass stabs, hypnotic percussion, and soaring leads will sparkle all your senses.
The melancholic melody and the vocal hooks sustain that energy till the break.
Featuring ever-evolving melodies underpinned with atmospheric pads leading to a crescendo buildup that explodes into a truly euphoric and ecstatic drop that will have your feelings entranced.
Sit back, close your eyes, and just enjoy "Ultraviolet.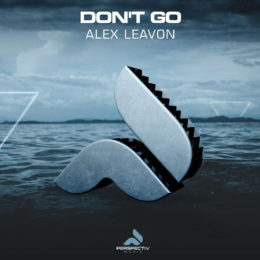 German producer & label boss, Alex Leavon, is unstoppable.
Once again, he delivers us a supermassive stormer made for all trance lovers.
"Don't Go" goes right back into speaker-busting mode.
Throughout throbbing basslines, crunchy percussions will hold your interest immediately before the melodic trills make their appearance, leading you up to the breakdown.
The break is simply beautiful. The melody here is simply perfect, sustained by fantastic vocal hooks, and builds to an astonishing crescendo, increasing the tension to a massive big trance drop, bouncing you right on the next level when that lead melody is fully let off.
So Sit back and just enjoy the ride.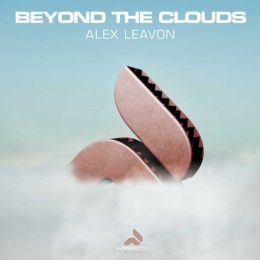 Following the massive success of his latest release, "There's a Tomorrow", we are thrilled to bring you this beautiful brand-new release by German producer Alex Leavon.
"Beyond the Clouds" is a gorgeously crafted trance gem.
Having, as your guide, a soulful melody made off a perfect fusion of sparkling plucky arpeggios and a classic trance-triggered vocal.
The driving rhythm and the deep bass going throughout are bringing this growing energy breaks into this dreamy angelic breakdown sustained by big pads and lushly synths.
"Beyond the Clouds" bring you highly right near heaven, so close that the Drop will have you hoping that this journey never ends …
So Sit back and just enjoy the ride.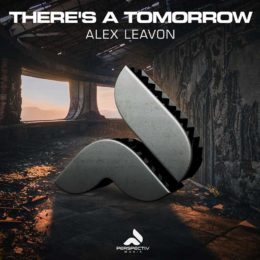 German producer & DJ, Alex Leavon, has his one unique way to tell us a story and bring out music's magic power.
With his latest release, "There's a Tomorrow", Alex is giving a path to embrace the future and it takes on its full meaning.
Alex brings us a highly emotional track, with an enchanting melodic charged with enthusiasm and optimism.
A deep driving bass-line keeps pushing onward the heavy-hitting synth lead sustains that energy throughout in such an intense mood that it transitions into a breathtaking and heartfelt breakdown.
The Moody bass stabs create a great backing as the foreground of a stunningly warm and captivating ethereal vocal establishes a beautiful atmosphere.
Huge soaring leads, taking the listeners to heights of euphoria in a powerful buildup, which explodes in a flirtatiously melodic drop, absolutely peak time heaven, amazingly emotive.
"There's a Tomorrow" is a perfect example of music that enables us to look to the future with optimism when Life Will Get Back to Normal.
Sit back, close your eyes, and just enjoy.